It all started with an SMS.
Stefanie Golan sent a congratulatory message to Bryan Blitz when he announced he was stepping down after 25 years as head coach of Missouri women's soccer. She was then the head coach of the Minnesota Golden Gophers.
A few days later, Blitz called Golan to see if she might be interested in taking over at Mizzou.
"At that time, I hadn't even thought about it," Golan said. "But for me, it was probably one of two jobs that really intrigued me. The other was going back to my alma mater, Duke University, where Robbie Church is doing great things and not going anywhere.
"But an opportunity to come back to my home country and coach in the SEC, that felt like a great opportunity and a huge challenge."
Golan, who played Stefanie Kraay at Francis Howell North High, is now in her second season as Mizzou women's soccer head coach.
The Tigers are coming off their second top 25 win in the Golan's tenure. On Friday, Missouri picked up a 1-0 home win over No. 23 Auburn. With the win, the Tigers improved to 4-3-1 overall.
"We're not where we want to be, but we feel we're going in the right direction," Golan said. "At this point, we're still in our infancy, so come back and ask me about our progress in three years. But we are taking positive steps. I like the style of soccer we play, I feel like scouting is moving in a positive direction and I'm happy with the trajectory of the program.
"But honestly, it's going to take a while to get to where we want to be."
In his freshman year at Mizzou, the Tigers finished 7-10 overall and 3-7 in the SEC. Some St. Louis-area players who have contributed to its Missouri teams are Parkway West product Leah Selm in midfield and forward Jessica Larson, a St. Dominic rookie.
"Recruiting to St. Louis and Kansas City will definitely be a priority, and we're very excited about some of the players we'll be adding in the near future," Golan said. "We still have a lot of work to do here because the SEC is a beast in women's football."
On Sunday, October 9, Missouri Women's Soccer will host St. Louis Youth Day for the Tigers' home game against the Florida Gators.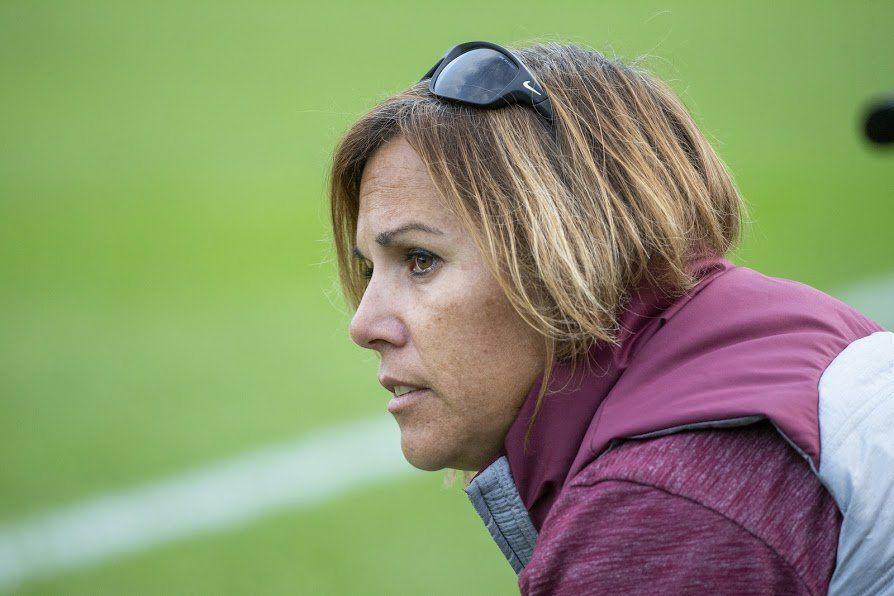 Golan grew up playing football for his father, Gene Kraay, and played for Dan Hogan at Howell North and for Mike Gauvain in the JB Marine selection program. She said that when it came time to choose a college program, Mizzou wasn't really an option.
"To be honest, I don't know if I ever spoke with Bryan at the time," she said. "I was looking for a chance to play football, and education was also paramount. And I was looking for a place away from St. Louis. My decision was Duke or Harvard.
Playing for St. Louisan Bill Hempen and later Church, Golan enjoyed early success with the Duke Blue Devils, but had her playing career sidelined by ankle issues that resulted in three surgeries.
"When I came to Duke, coaching football was not an option," Golan said. "I was a political science student with an emphasis on American foreign policy; the original intention was to go to law school and step into the FBI or CIA.
"I worked a lot of camps for Bill Hempen, and I really enjoyed that," she continued. "Later in my career, Robbie Church suggested I take a graduate assistant position as a chance to further my education. Soon after, I began to realize how much I loved coaching; I ended up accepting a full-time assistant coaching position and never looked back.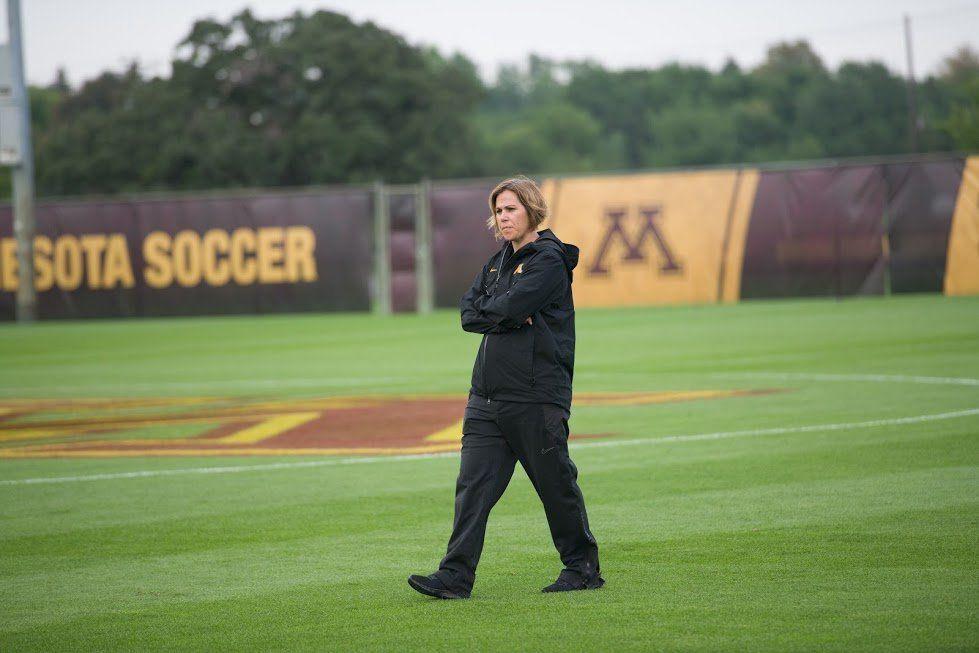 After stints as an assistant at Mercer, Evansville, Pittsburgh and Army, Golan finally got the chance to return to the program at West Point in 2009.
Golan went 33-18-10 and made one NCAA Tournament appearance in three seasons as an Army head coach before spending nine seasons in the Big Ten at Minnesota. His record with the Gophers was 92-64-24 and included four trips to the NCAA. His teams won the regular season and tournament titles in 2016 and won the Big Ten tournament title again in 2018.
"Growing up as a coach's daughter, I think I always saw the game a little differently," she said. "I like my teams to be super disciplined and organised, especially at the back end. I want to be able to attack from the back while defending up front. I think we did a good job creating chances , but there is also still plenty of room for growth.